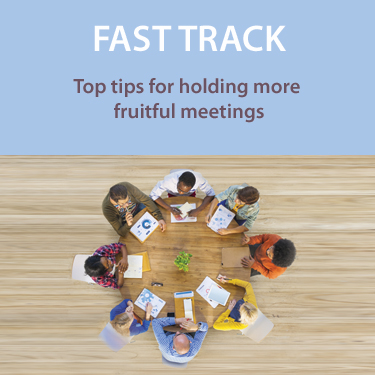 Similar to ourprevious 'Fast Track' post on presenting, getting the most from meetings can beharder than it might seem. Presentations are a way of passing on information toa group, whereas meetings focus more on group-based discussions, the end resultof which are actions.
We've all sat in meetings before andstruggled to stay focused. Other times you may have felt that you weren't quitecaptivating your fellow meeting goers. Well, there are a few things you cankeep in mind to help you and your team get the most from your meetings. Take a look at our top tips: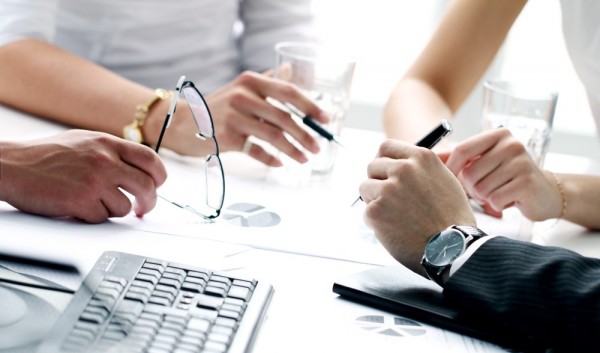 Stick to your time
limit
Everyone's time
is important – you've got a deadline looming, a client call and an ongoing
personal development plan you've been putting off for ages. Make sure you don't
needlessly book an hour to discuss something that could take 15 minutes. Not
only is it a waste of time, you could end up diffusing the results and action
points you gained from your discussion.
It's also
important that you stick to the time frame designated for the meeting. Your
colleagues have taken time out of their busy schedules to get involved, so it's
important you let them get back to their tasks as soon as you can. If you can't
fit everything you and your colleagues want to discuss into your allotted
time-frame then your meeting is likely unfocused or lacks structure.
Ask yourself: is
it necessary?
Nobody enjoys
meetings for the sake of meetings. Consider the purpose of the proposed meeting
before you send out invitations. Are you simply talking through information
that could be put in an email? As with the previous point, time is precious and
shouldn't be squandered. Not only that, but an impromptu meeting can seriously
disrupt a working routine or flow of work, which in turn can hamper
productivity. This leads us to our next point:
Plan ahead
Where possible, allocate a time for the meeting
as far ahead as you can to allow you and your colleagues to prepare. There are
many ways of planning meetings and sending out invites, but probably the
simplest and most widely used would be Microsoft Office Outlook's Scheduling Assistant (accessed through the 'new meeting option'). It allows you to compare your colleagues' calendars and your own to look for a
space that is free from appointments. You can then book in the meeting and the
invitation will be sent to the recipients you add to the request. The
recipients can then accept, decline or suggest a new time for the meeting. The
only drawback with this technique is that you and your colleagues' Outlook
calendars must be up-to-date in order to get an accurate picture of
availability.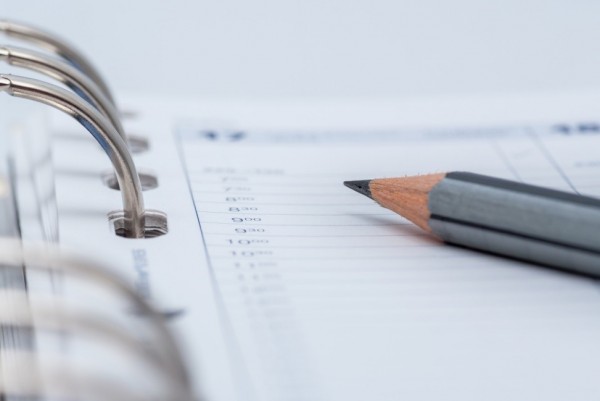 Providing an
agenda with the meeting's invitation is also useful, as it gives the attendees
a chance to familiarise themselves with what's to come – avoiding people
turning up and asking "so, what's this all about then?" Alongside the agenda,
you could also provide a series of action points that outline exactly what
you'd like to get from the meeting. Try to be as precise as possible here so
your attendees know exactly what is expected of the meeting. Remember, you
called the meeting to get an outcome!
Open up the
floor
Some people are
more confident in expressing themselves before a group than others, but this
doesn't invalidate the thoughts and findings of the less confident. It may be
that they are very enthusiastic, or simply find it hard to recognise when they
should step back and let others voice their thoughts. In any case, a little
guidance and structure can avoid people feeling unheard and will result in more
diverse input. A simple solution is to go around the room and ask each attendee
for their thoughts, and then open up the floor for group discussion. You can
make a note of each contribution using a whiteboard, which will help avoid the conversation
going in circles. This allows each attendee's voice to be heard but also gives
the opportunity for more personal, reactionary discussions. Striking a balance
between formal and informal dialogue is important, not only because it results
in well-rounded results but also because it allows your colleagues time to work
with each other on a personal, conversational level, which can help them
establish a rapport.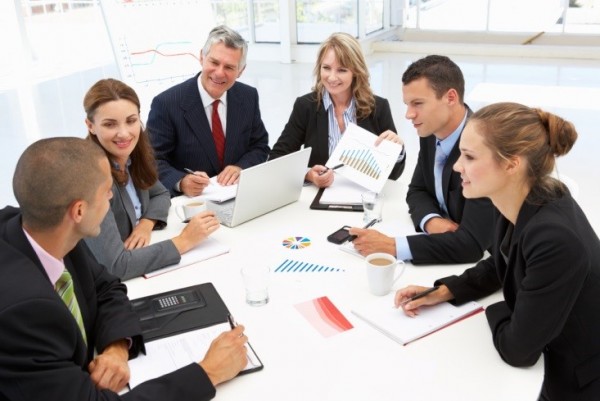 Quash
negativity
Constructive
criticism is vital for improving your internal and external practices and for
solving problems, but it's important you prevent needless negativity. The focus
should be on finding a solution and assessing any areas where things could have
been done differently. It's never useful to undermine people or place blame, as
this doesn't solve the problem at hand. Instead, accept that a problem exists
and work together as a team to find a solution. If you struggle to find a
solution, move on and make a note to come back to it later.
Follow up
A meeting can
be wasted the minute your attendees leave the room if no efforts are made to
follow up on the meeting's results. An easy way to follow up is to make notes
based on your agenda throughout the meeting, ticking off or filling out your
action points as you work through them. You can then email the attendees with a
summary of the meeting and the meeting and action points, including deadlines.
That way everyone is clear what is expected of them and where they need to
focus their efforts. If you regularly follow up in this way, you also have a
great record of you and your colleagues' efforts over time.
Have you got any great tips for holding meetings? Want to share any meeting woes with us? Send us a tweet @Viking_Chat – we'd love to hear from you!