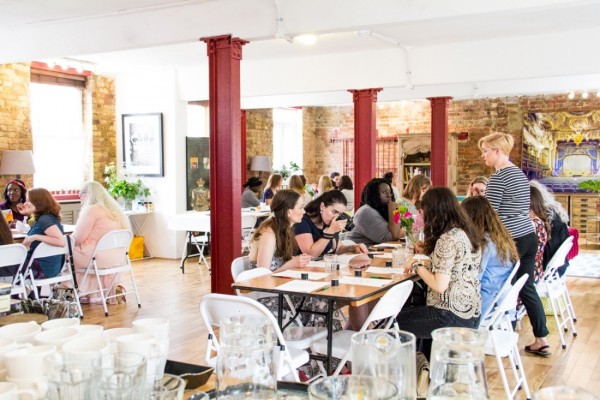 Here at Viking, we love nothing more than getting our hands messy with a good crafting session. So, what better way to spend a Saturday than with a selection of craft workshops, more than thirty talented bloggers, and platefuls of delicious croissants?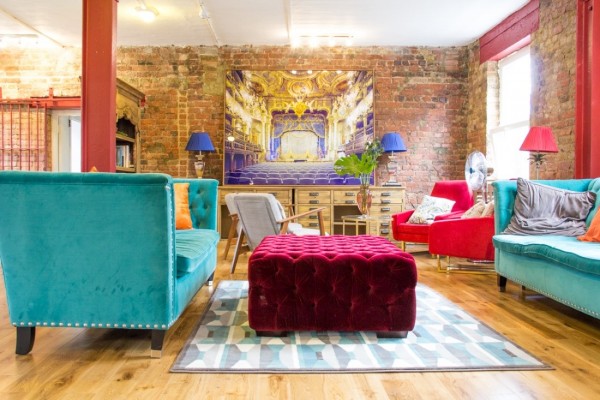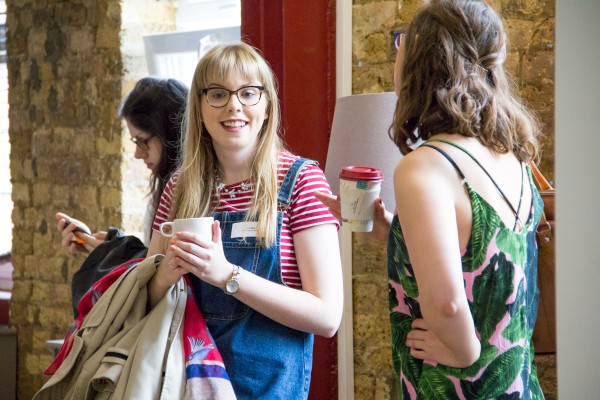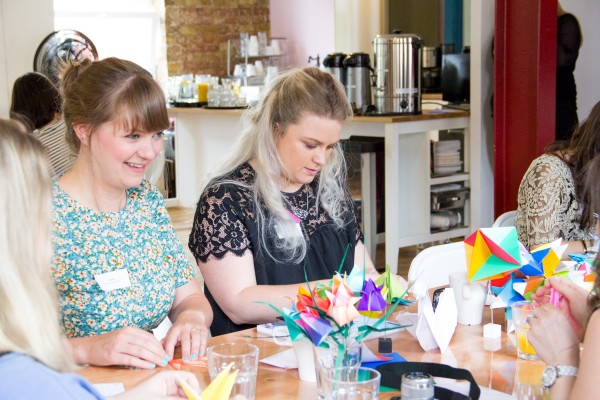 Last Saturday, we hosted our first ever #VikingArtyParty blogger event at the stunning Lumiére London. This is a real hidden gem and everything we could wish for in a venue: it's bright, airy, and vibrant!
Our guests arrived at midday and were greeted with croissants, coffee, and the opportunity to mingle with each other before the day's events kicked off.
Once the refreshments were out of the way, we invited our bloggers to take part in three fabulous craft workshops: Calligraphy by À L'aise, Block Printing by Tea & Crafting, and Mindful Origami by MindFOLDness.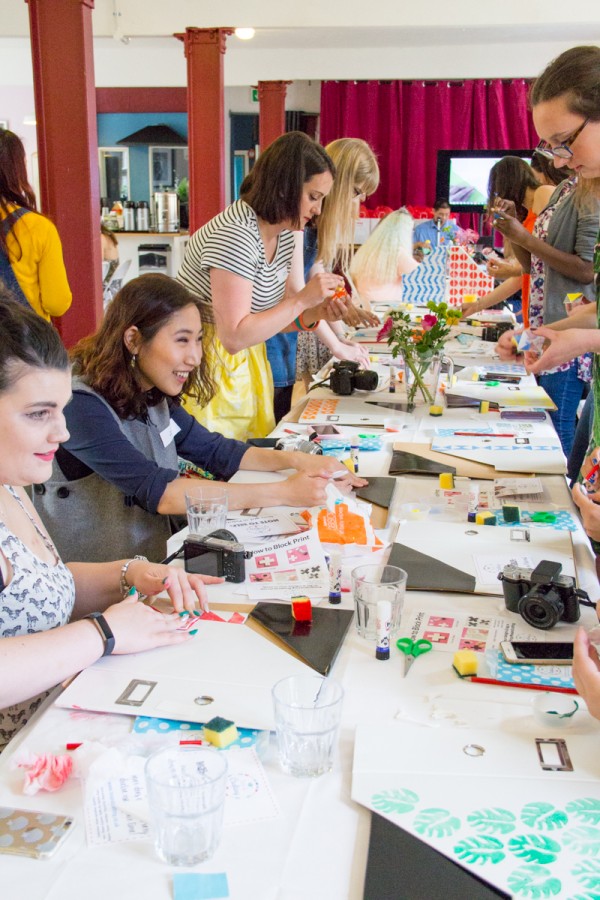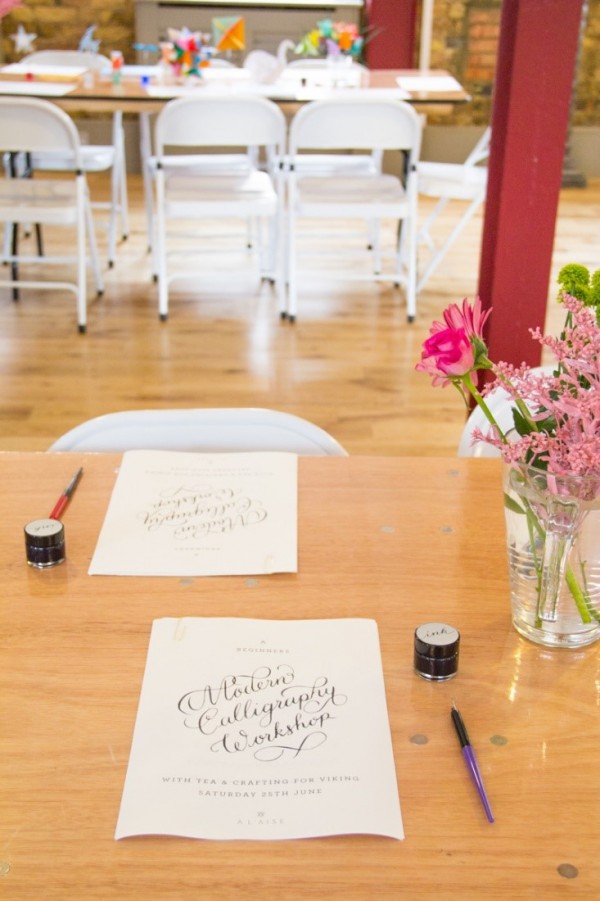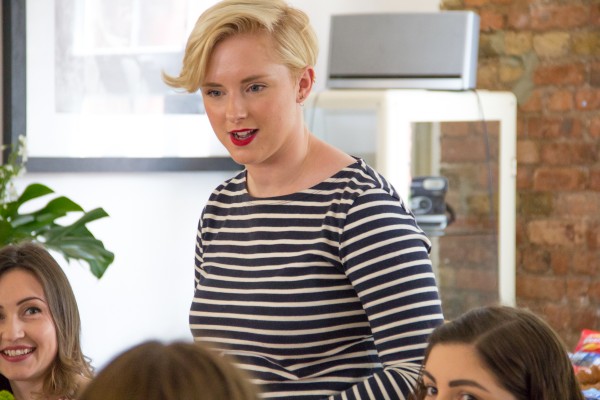 To master modern calligraphy, or the art of "beautiful writing", we learned that you need to hold your pen in the same way as you would any other pen – a nice, easy starting point! From there, we moved on to forming beautiful letters with thin and thick lines. To achieve this, you should apply pressure on the downwards strokes and minimal pressure on the upwards strokes.
In the block printing workshop, our magazine files got a make-over, and we were so impressed with the creative designs our guests came up with, from flamingos and triangles to pineapples and hearts! To create a block print stamp, you need a sponge, glue, and a small square of acrylic. After we cut our sponges into the shape of our chosen designs, we simply glued this to the acrylic and our stamps were ready to go.
Origami, the Japanese art of paper folding, is known to focus the mind and encourage creative thinking. In the mindful origami session, we all learned a little about the history and meaning of origami, created our own paper cranes, and took a moment to appreciate the present.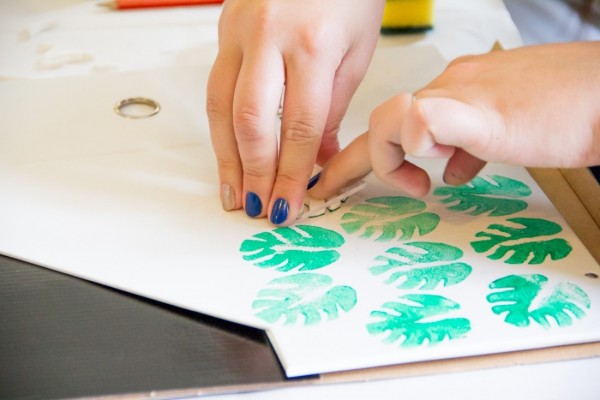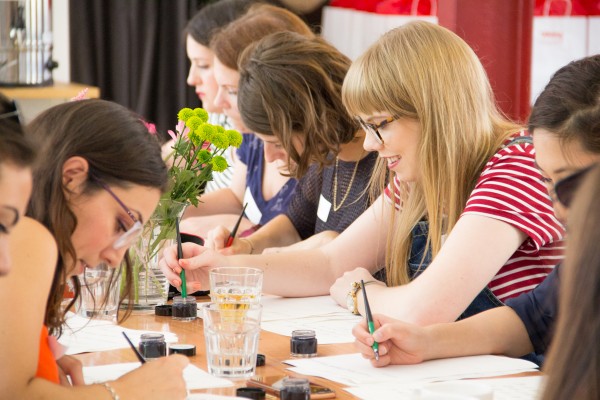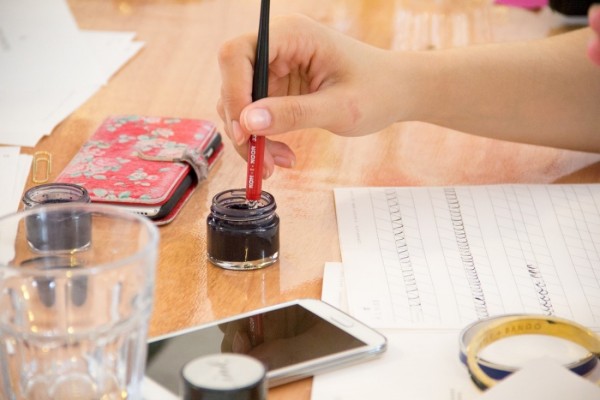 Thank you to all of the incredible bloggers who joined us in London for the event! We're excited to announce that the next instalment of our #VikingArtyParty will be in Berlin this August.