Time tends to move quicker when you're busy, especially if
you're consumed with pressing tasks and you're finding it difficult to
concentrate.
We want to offer you our tips on how to get the most out of
your day, from the moment you wake up to the second you fall asleep.
The Early Bird Catches the Worm!
In order to establish a good sleeping pattern, make sure you set your alarm for the same time every day. Once you wake up, skip the snooze button, as falling back to sleep and waking up again can disturb your body's REM sleep cycle.
Plan to get up early enough to have the time for a quick workout. Physical activity is proven to boost your energy and productivity levels during the day, as well as helping to strengthen your immune system.
Follow this up with a healthy and nutritious breakfast. Food such as porridge, eggs, bananas, and avocados are a good choice, as they all contain vitamin B which can help improve to concentration levels.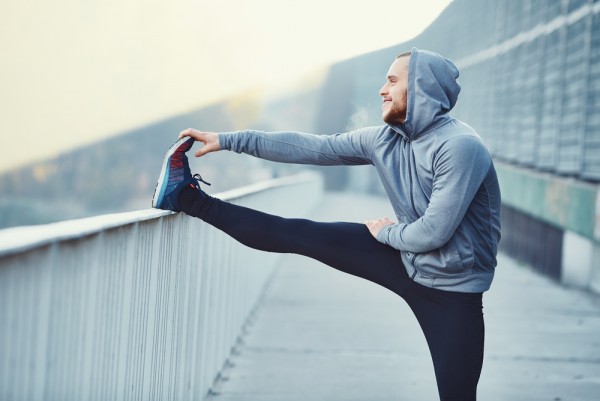 The Successful Man is the Average Man, Focused
Before you begin your first task of the day, set some time aside to work out which work needs prioritising over everything else. Plan what you will work on and write down each task in a list so you can tick off your accomplishments throughout the day.
A great tip to avoid procrastination is to do the piece of work you're dreading the most, first! Once you've got that out of the way, your other work will be comparatively less stressful and the rest of the day will follow.
If you need to get your head down and avoid unwelcome distractions, bring along some headphones so you can listen to music whilst you work. It will help to block out the noise of the office as well as helping to boost your concentration levels – classical music works best for this.
If you find yourself feeling tired, particularly in the afternoon once you've eaten lunch, try to take a break. Breaks are extremely important in helping your brain to function at its peak capacity.
Try going for a walk outside to get some fresh air, or make a coffee or tea and have a chat with some colleagues. Even when you don't feel particularly drained, you should still make time for breaks throughout the day.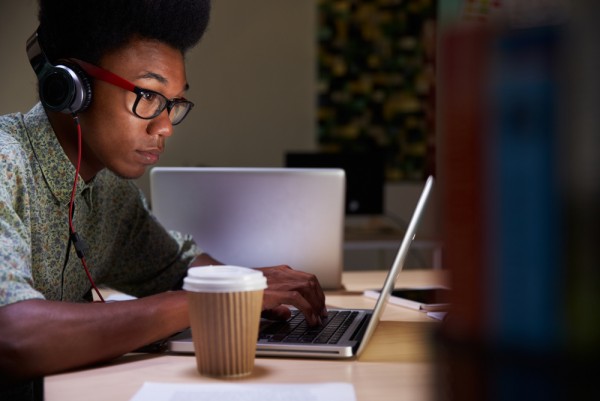 A cluttered desk is a sign of a cluttered mind
Your working space should be adequately organised and clear of any unnecessary mess. If you need to have notes at hand, coloured sticky notes help to keep visual reminders that you can attach to your computer or laptop to save space.
Make sure you get the office temperature just right, as this can significantly affect your concentration levels. Too warm and it could lead to sleepiness, too cold and it could prove an uncomfortable distraction. The ideal temperature is somewhere between 22-25 degrees Celsius.
If you're working from home, you need to clear your working environment of any potential distractions. The television should be switched off and pets, if you have any, should be kept out of your study, with the door closed.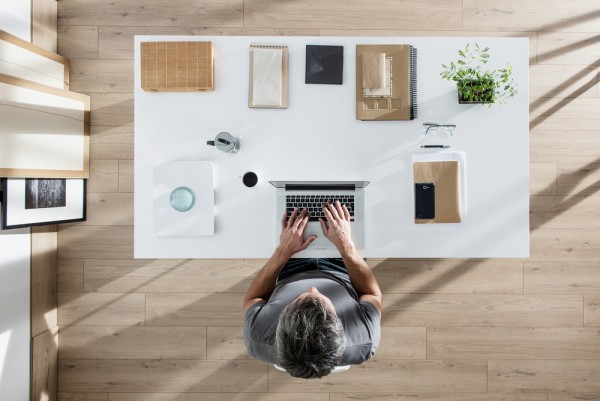 Your mind will answer most questions if you learn to relax and wait for the answer
Allow yourself adequate relaxation time when you're finished work for the day. This can start on your commute home, where you can debrief your thoughts and start to clear your mind.In order to set yourself up for tomorrow, it's a good idea to pack your lunch and lay out the clothes you'll wear for the next day. It'll help to make your morning more hassle-free and allow you some extra time in bed.
Sleep is of paramount importance, especially to get yourself ready for tomorrow's tasks-at-hand. Be sure to go to bed at a sensible time, adults are recommended to get 7-9 hours of shut-eye a night. Turning your phone to 'do not disturb' or 'airplane' mode will help to make sure there are no distractions to wake you up during the night.
What are your tips for getting the most out of your day? Let us know on Twitter @viking_chat.