Working from home has become the norm for office workers around the globe, with the majority of us setting up our own home offices over the past few months. This has brought with it a unique set of challenges and difficulties, but it hasn't all been negative. For many of us, working from home has meant getting to spend more time with our furry friends. 
While pets provide some noticeable distractions (cat walking over a keyboard in front of a webcam on a Zoom call, anyone?) to those of us that have them, these are far outweighed by the benefits they bring to our working lives. USC have previously studied the advantages of bringing pets into the office, including increased productivity and decreased stress.  
With this in mind, we decided to put together a list of the benefits of working from home with pets, using our very own staff as case studies.  
1. They force 
us
 to get some exercise
Whether it's taking the dog for long walks or just getting up from your office chair to check on a pesky, misbehaving pet, our furry friends often force us to get the exercise that we otherwise wouldn't. Working from home without the distraction of meetings or team tea rounds in the office kitchen can leave us glued to our desks and screens, but pets soon see to that. 
Ineke, our Senior Human Resource Advisor, said, "My rabbit Boef keeps me on my toes and gets me out of my chair when he's doing something he's not allowed to do (again)."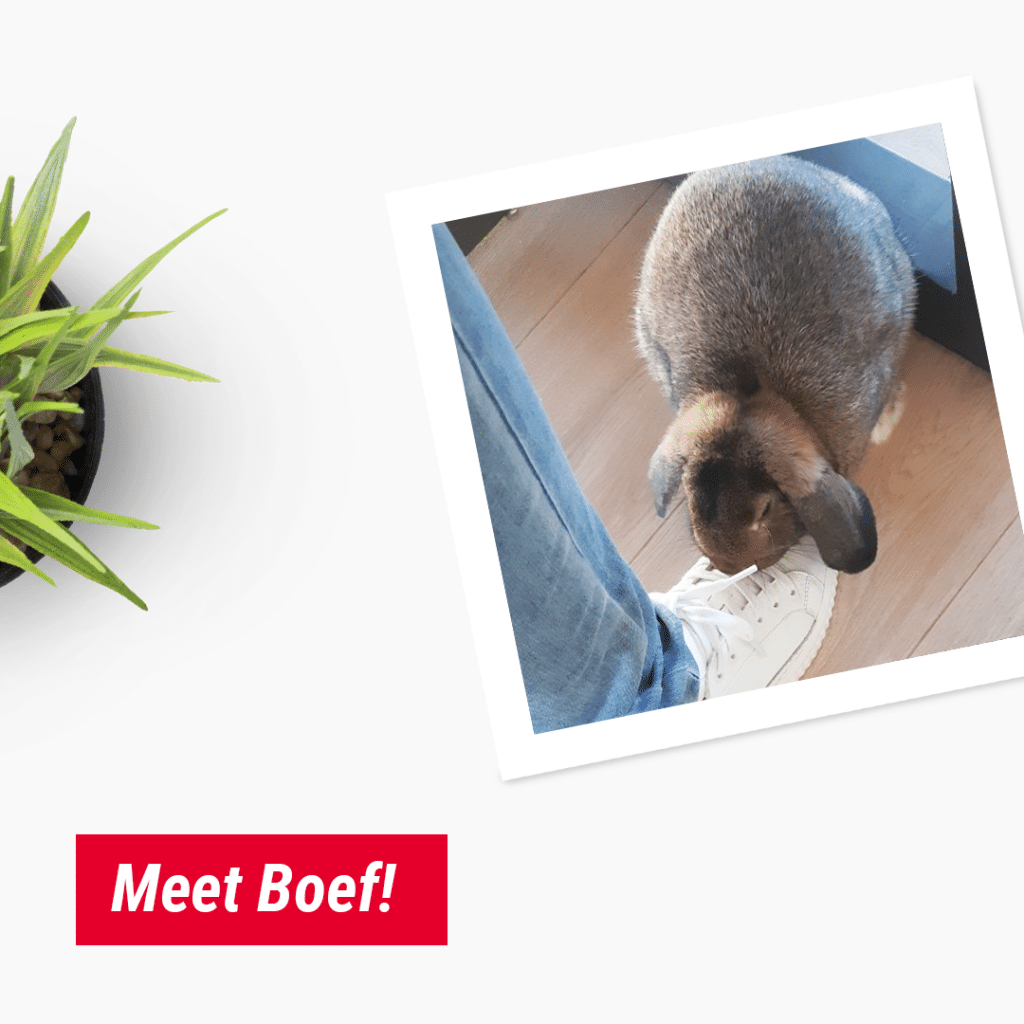 2. They help us forget about work
It goes without saying that the world of reports, deadlines and spreadsheets is completely alien to pets; the highlight of our canine and feline companions' days is when we down tools and give them the attention they deserve. It works both ways though, as playing with pets helps us forget about the rigours of working life and improve our work-life balance.  
Gé, our Conceptual Creator, said, "I love taking Pip, our Shar Pei, for a walk in the forest when I've had a stressful day at work; it really puts my mind at ease. It's difficult to stay stressed as she will make me forget about it quickly!"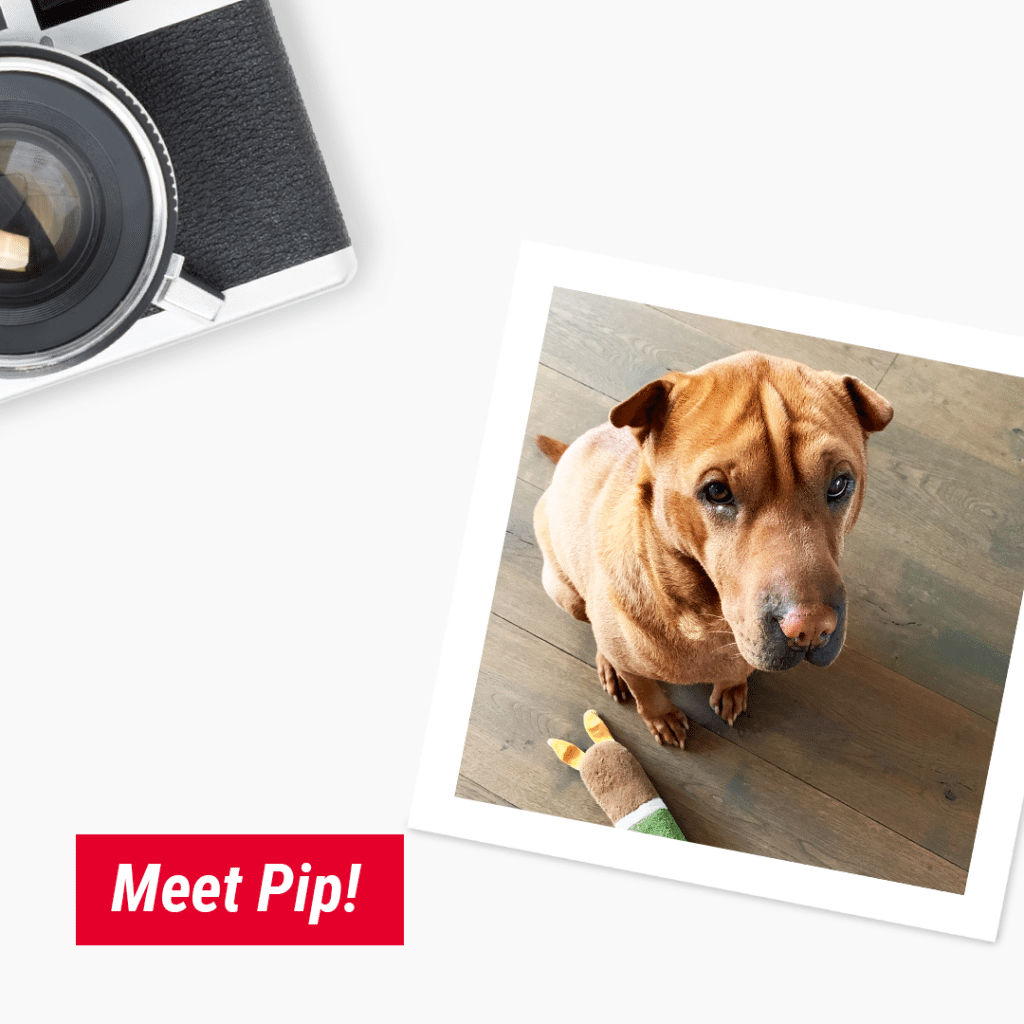 3. They encourage us to think differently
We often think about the benefits pets bring outside of working hours, but could they actually help us solve some of the issues we have at work? We can easily find ourselves resorting to our repetitive, habitual approach to problem-solving, but pets can help us develop a different perspective, as Nicole, our Corporate Trainer, explains: 
"The one thing my cats, Maya, Baerke, Cosmo and Fuzzy, have taught me is to live in the moment. Do you ever wonder why cats choose to do the things they do? Why do they suddenly decide to sit on your lap, move to another room in the house or race up and down the stairs? Perhaps it's because they simply feel like it. We humans place too many stipulations around what we think we 'should' be doing at any given time." 
Taking your pets' carpe diem approach and applying it to your work could be just what you need to fix that nagging issue you've been struggling with for weeks!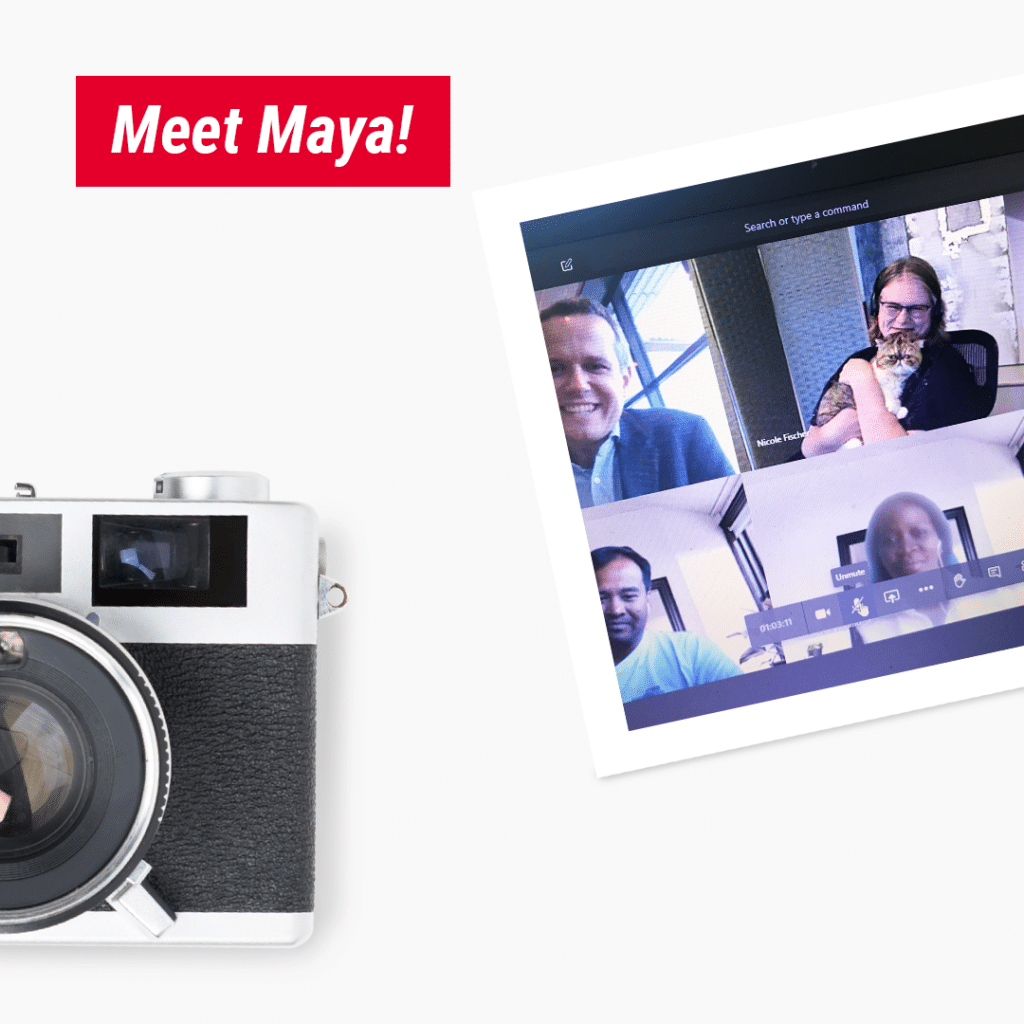 4. They help to put things in perspective
Just like our children, friends and family, pets are amazing at giving us a sense of perspective in life. When we're in the office, we have our blinkers on and are often solely focused on our work. Working from home, on the other hand, means that our pets can bring us out of this bubble and remind us that our jobs are not the only important things in life.  
Ivo, our Deployment Manager, said: "Since I've been working from home, every once in a while my cat, Fudge, comes into the room, jumps on my lap and onto the desk and demands some quality time. Petting her takes my mind off work and it gives me a few minutes to relax. It reminds me that it's the simple things in life that matter the most."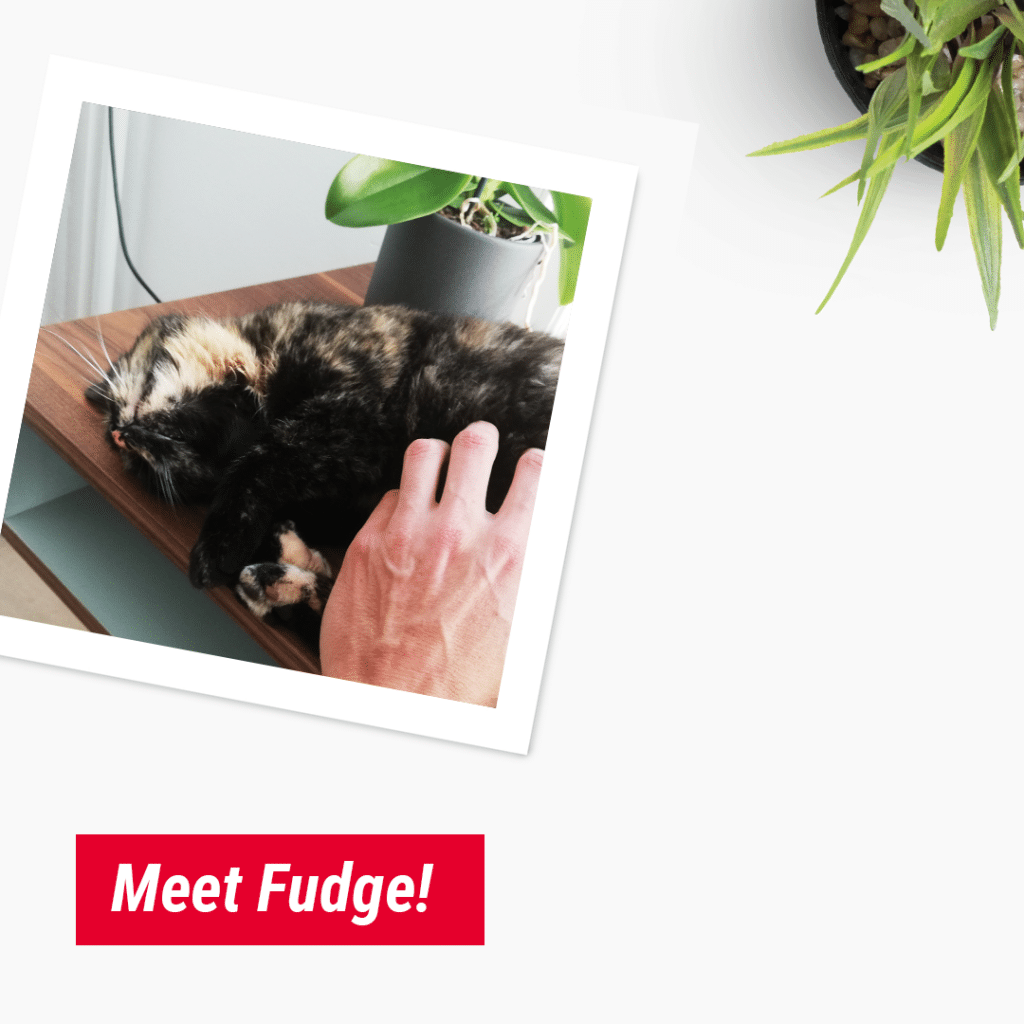 5. They give us a sense of fun at work
Many of us love our jobs and are fortunate enough to work in industries we're passionate about, but even then the meetings, spreadsheets and finance reports can eventually get us down. Working in an office has a plethora of benefits, but for many people it can become monotonous. Working from home with pets means that there is never a dull day, and often their distractions can actually make us more productive, giving us the break from the humdrum of work that we need.  
Dave, our Web Designer, said of his guinea pigs, "They might not really be reducing stress for us, as they run around all day long in their cage like two idiots, but they're certainly a lot of fun!"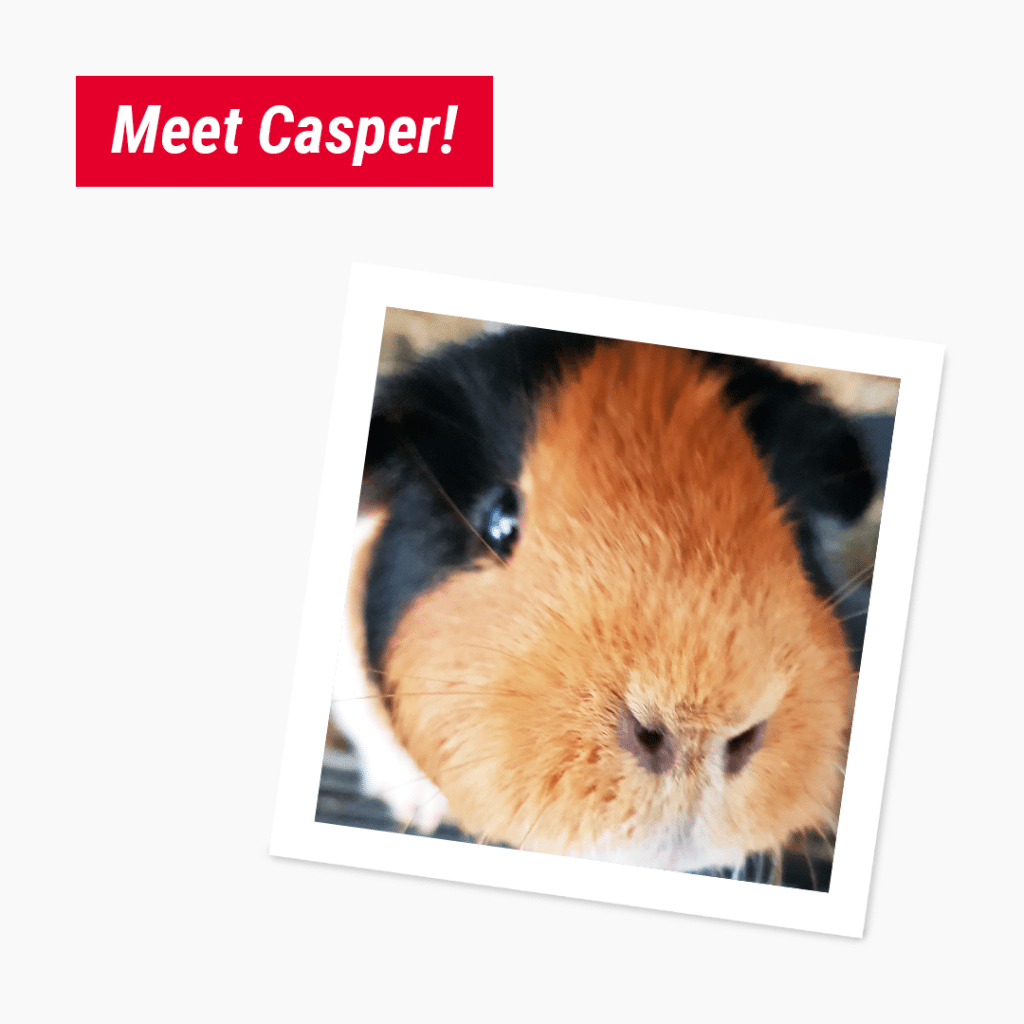 6. They provide the perfect background noise to boost productivity
A study published in the Oxford University Press found that moderate, ambient noise "enhances performance on creative tasks", but background noise varies massively from office to office; sometimes it's a loud, distracting radio blasting out music, sometimes it's deafening silence. At home, each employee can control their own working environment, and pets can contribute to this. Whether it's the deep purring of a contented cat or the soft padding steps of a dog wandering around, background noise can help us concentrate and be more creative.  
For Print Production Administrator Liisa, it's her zebra finches, Witvleugel and Pluis: "Their sounds are not too loud. It's the perfect background noise to brighten up the day."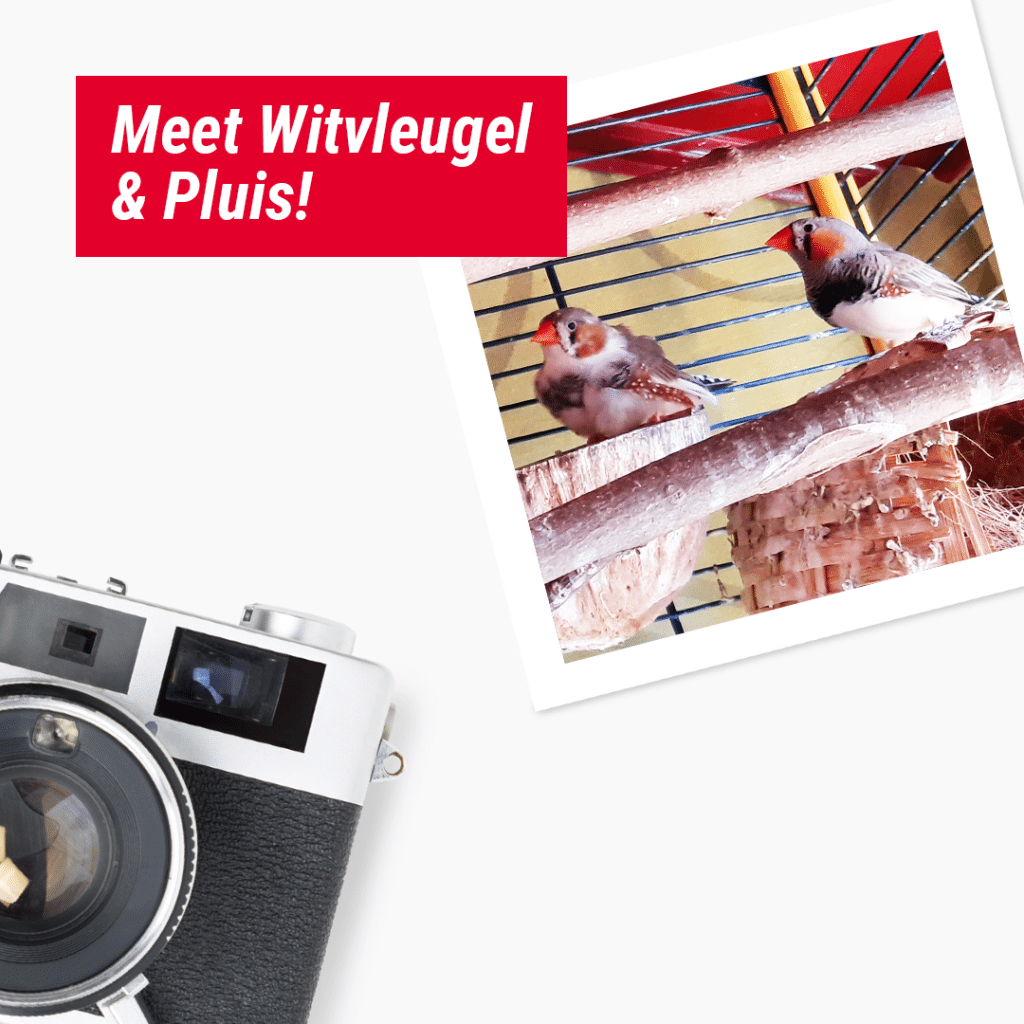 7
. 
They fill the social void
One of the biggest challenges of working from home for employees around the world has been the lack of social interaction that working in an office brings. Whether you live with a partner, family, friends or alone, pets provide unconditional love and the regular interaction to bridge this social gap.  
Linda, our Social Media Manager, said: "My cat Henkie likes to follow you around wherever you are and sleep on your lap, because that's so warm and comfy."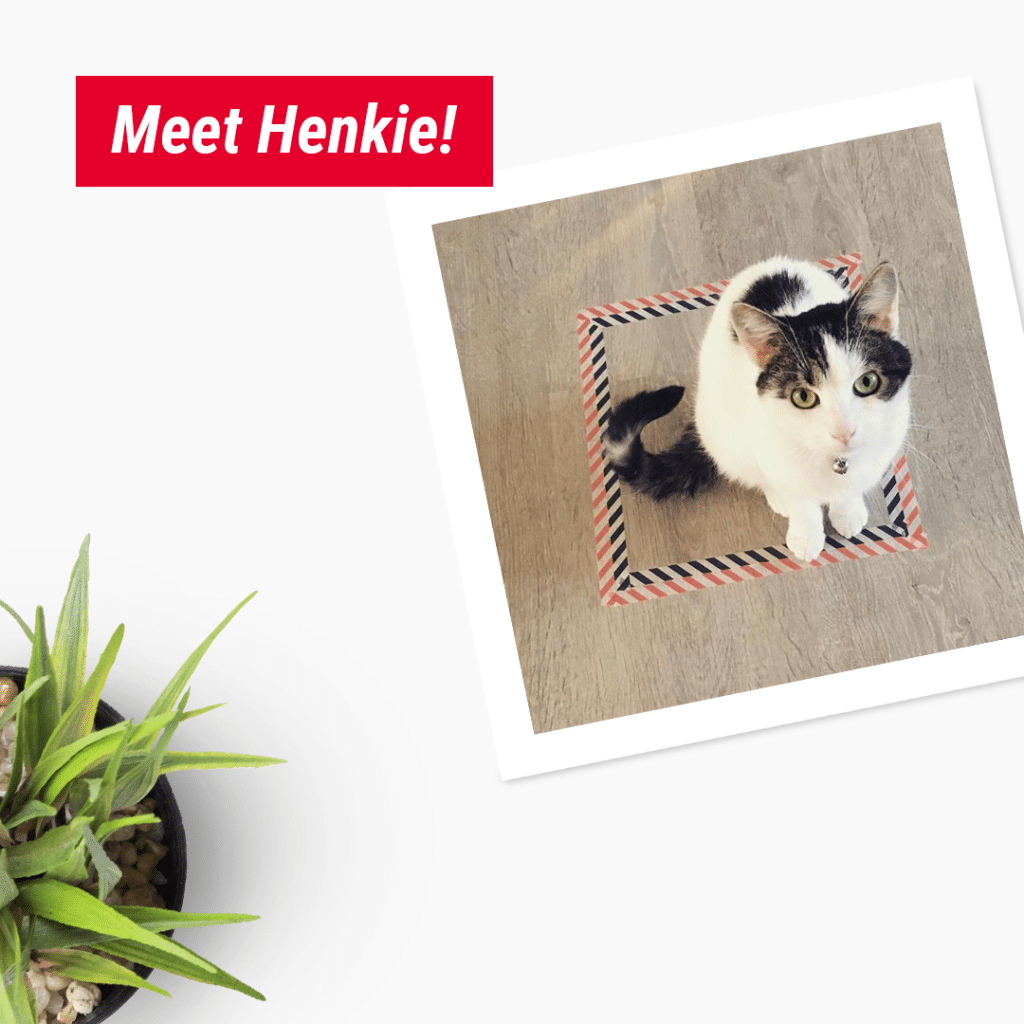 8. They help us reconnect with nature
As beneficial as an office environment can be, many of our workplaces are located in bustling city centres, removed from the quiet seclusion of nature. Many employees might also choose to eat lunch together in the social environment of a work canteen, but for many this leads to a lack of escape from an air-conditioned office for the entire working day. Having pets at home encourages us to get outside, get some fresh air and reconnect with our natural environment.  
Adam, our Communication Channels & Branding Manager, said: "Our dog Baxter, a 10-week-old Cavalier King Charles Spaniel, is getting us out of the house on our breaks so we're getting more fresh air and exercise working from home than at the regular office." 
While they may occasionally irritate us or distract us from our work, the examples above show that the benefits of working from home with pets far outweigh any issues. In terms of physical and mental health, work-life balance and productivity, it's clear that our employees' furry friends are making home office life much better and more enjoyable than it would be without them.